​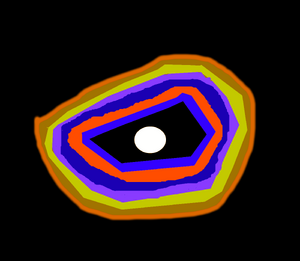 "All of the nations to the west of us claim that they are more prosperous than us. They are merely nationalist republics who are no where near as powerful as the nations with a single, undisputed authority controlling them. The monarchy attempted to mimick nations like this, but it failed to meet the means of lower class citizens and treated them as if they were vermin on the streets. That is why I ousted the royal family and destroyed the palace of the bourgeousies. I plan on ensuring that you, my people, that bourgeousies will never enter the political spotlight again for as long as this empire lasts. You have my word."
​- Erasmus Jordan's first speech to the Haisi people
Jobetseku is a large spiral galaxy in the north-western half of Trolliversia. It borders the Chikona Galaxy and the Saippon Galaxy.
Sentient Races By Population
Hentu
Leaxians
Yingor
All of the other sentient species of Jobetseku are secluded to a planetary system or to a small star cluster.
Ownership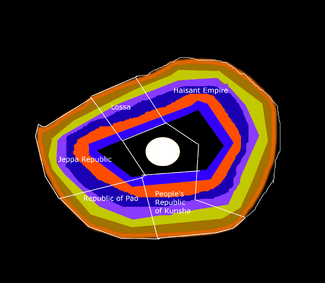 The Haisant Empire previously only owned eastern Jobetseku, while western Jobetseku was divided into four republics (Jeppa, Pao, Kunsha, and Lossa). However, after the First Jobetseku Conflict, the Haisant Empire was able to take control over most of Jobetseku. The only part they do not have control over is the northwestern section, which is governed by the Jeppa Republic.